Val Verde USD
Vista Verde Curbside Drop Off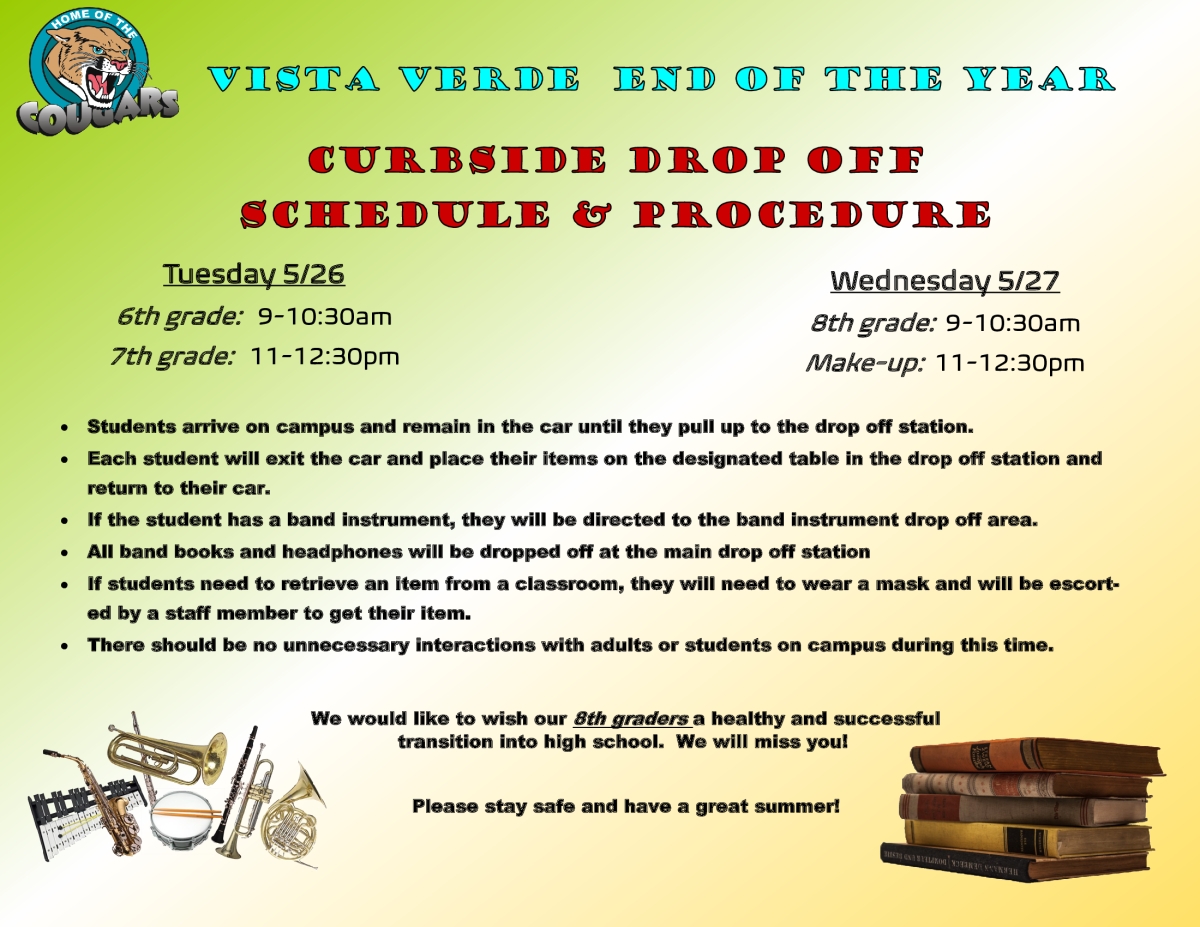 VISTA VERDE END OF THE YEAR CURBSIDE DROP OFF SCHEDULE & PROCEDURE Tuesday 5/26 6th grade: 9-10:30am 7th grade: 11-12:30pm Wednesday 5/27 8th grade: 9-10:30am Make-up: 11-12:30pm Students arrive on campus and remain in the car until they pull up to the drop off station. Each student will exit the car and place their items on the designated table in the drop off station and return to their car. If the student has a band instrument, they will be directed to the band instrument drop off area. All band books and headphones will be dropped off at the main drop off station If students need to retrieve an item from a classroom, they will need to wear a mask and will be escort- ed by a staff member to get their item. There should be no unnecessary interactions with adults or students on campus during this time. We would like to wish our 8th graders a healthy and successful transition into high school. We will miss you! Please stay safe and have a great summer!
Flyer ID 993274
Sent from Val Verde USD
© 2019 Peachjar. All rights reserved.