Bixby Public Schools
Camp Invention: Reinvented!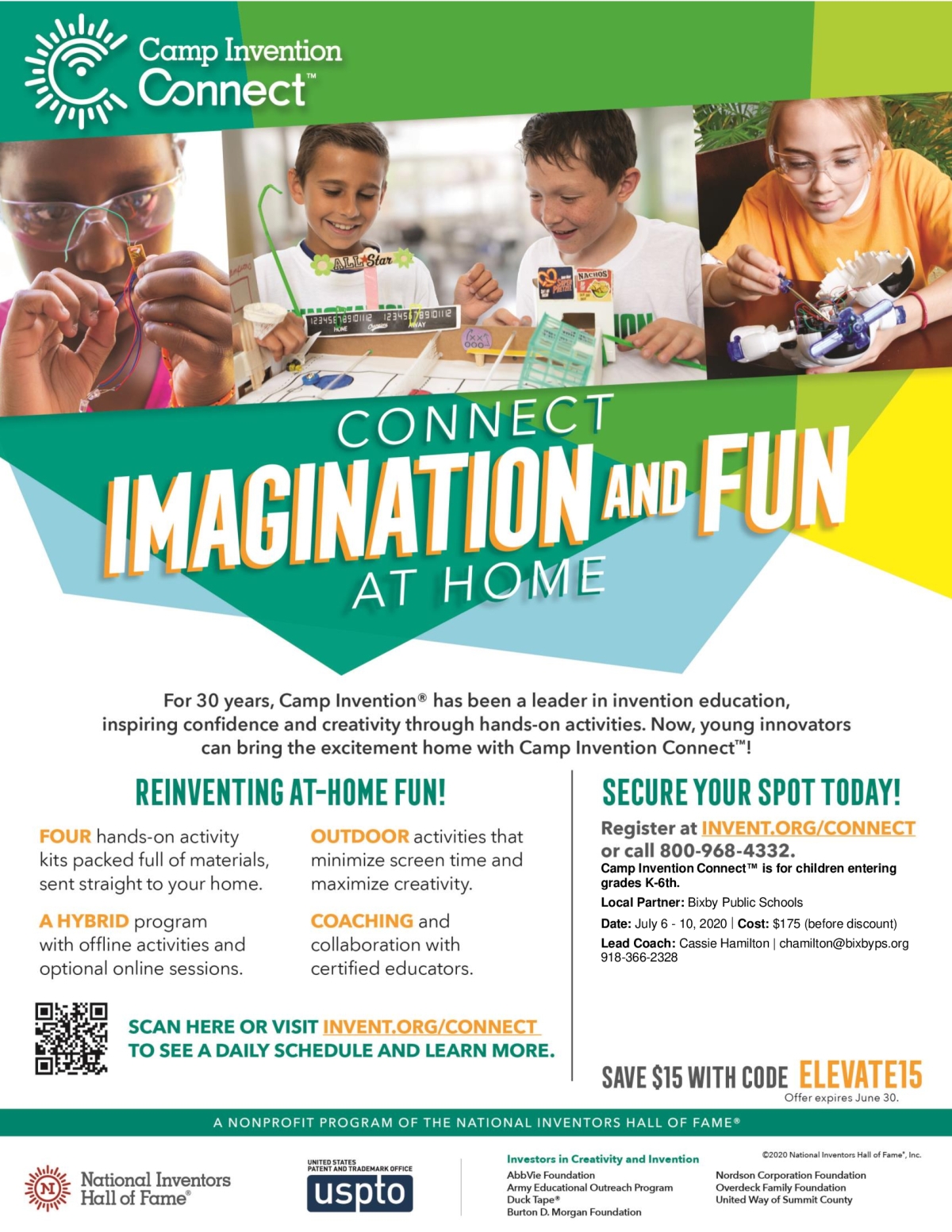 Camp Invention Connect IMAGINATION AND FUN AT HOME For 30 years, Camp Invention® has been a leader in invention education, inspiring confidence, and creativity through hands-on activities. Now, young innovators can bring the excitement home with Camp Invention Connect"! REINVENTING AT-HOME FUN! SECURE YOUR SPOT TODAY! FOUR hands-on activity kits packed full of materials, sent straight to your home. OUTDOOR activities that minimize screen time and maximize creativity. A HYBRID program with offline activities and optional online sessions. COACHING and collaboration with certified educators. Register at INVENT.ORG/CONNECT or call 800-968-4332. Camp Invention Connect M is for children entering grades K-6th. Local Partner: Bixby Public Schools Date: July 6 - 10, 2020 | Cost: $175 (before discount) Lead Coach: Cassie Hamilton | chamilton@bixbyps.org 918-366-2328 VISIT INVENT.ORG/CONNECT TO SEE A DAILY SCHEDULE AND LEARN MORE. SAVE $15 WITH CODE ELEVATE15 Offer expires June 30.
Flyer ID 991888
Sent from Bixby Public Schools
© 2019 Peachjar. All rights reserved.