Wayland Union Schools
COVID-19 Closure Meal Service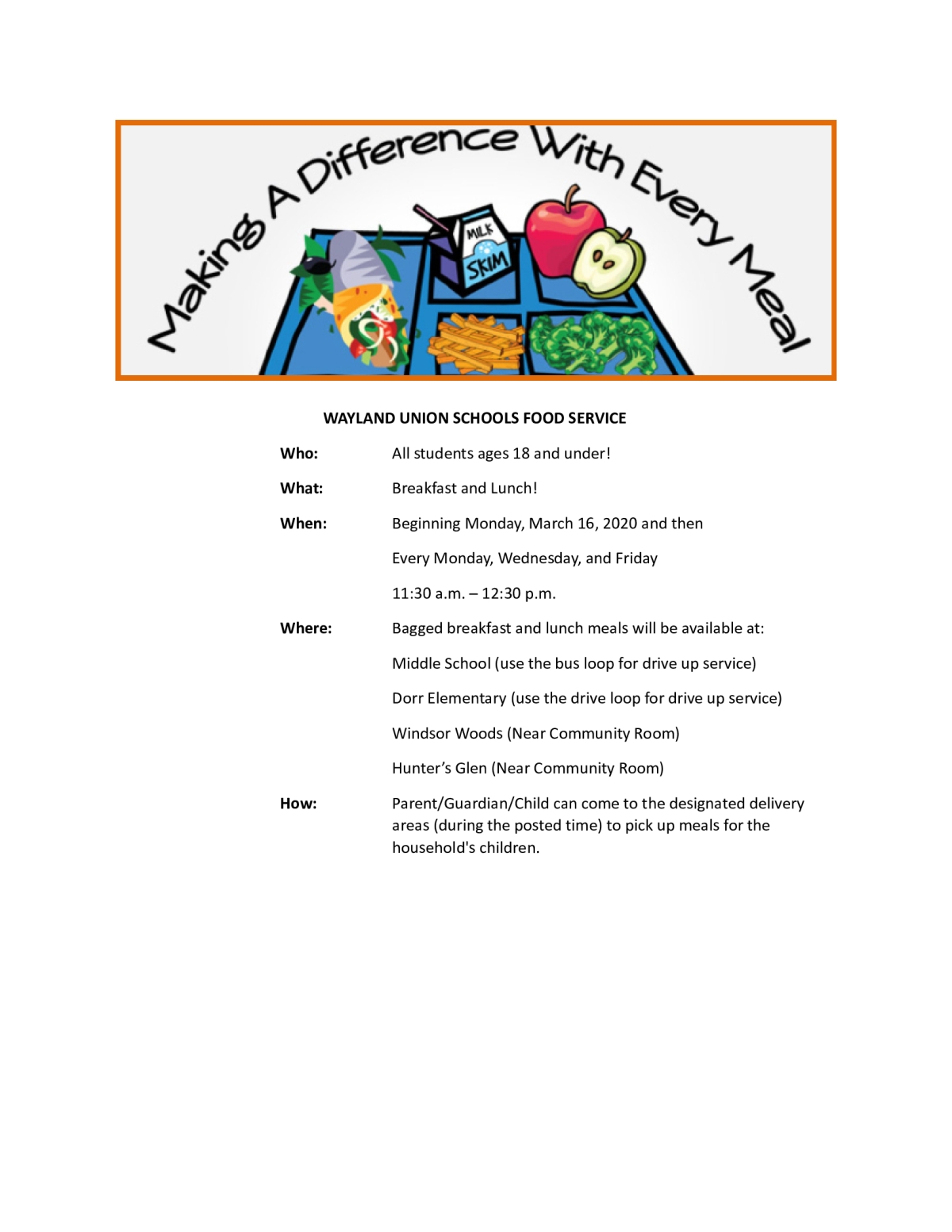 ADifference With E Every Meal MILK SKIM WAYLAND UNION SCHOOLS FOOD SERVICE Who: All students ages 18 and under! What: Breakfast and Lunch! When: Beginning Monday, March 16, 2020 and then Every Monday, Wednesday, and Friday 11:30 a.m. 12:30 p.m. Where: Bagged breakfast and lunch meals will be available at: Middle School (use the bus loop for drive up service) Dorr Elementary (use the drive loop for drive up service) Windsor Woods (Near Community Room) Hunter's Glen (Near Community Room) How: Parent/Guardian/Child can come to the designated delivery areas (during the posted time) to pick up meals for the household's children. Making,
Flyer ID 975031
Sent from Wayland Union Schools
© 2019 Peachjar. All rights reserved.