Wayland High School
Food Resources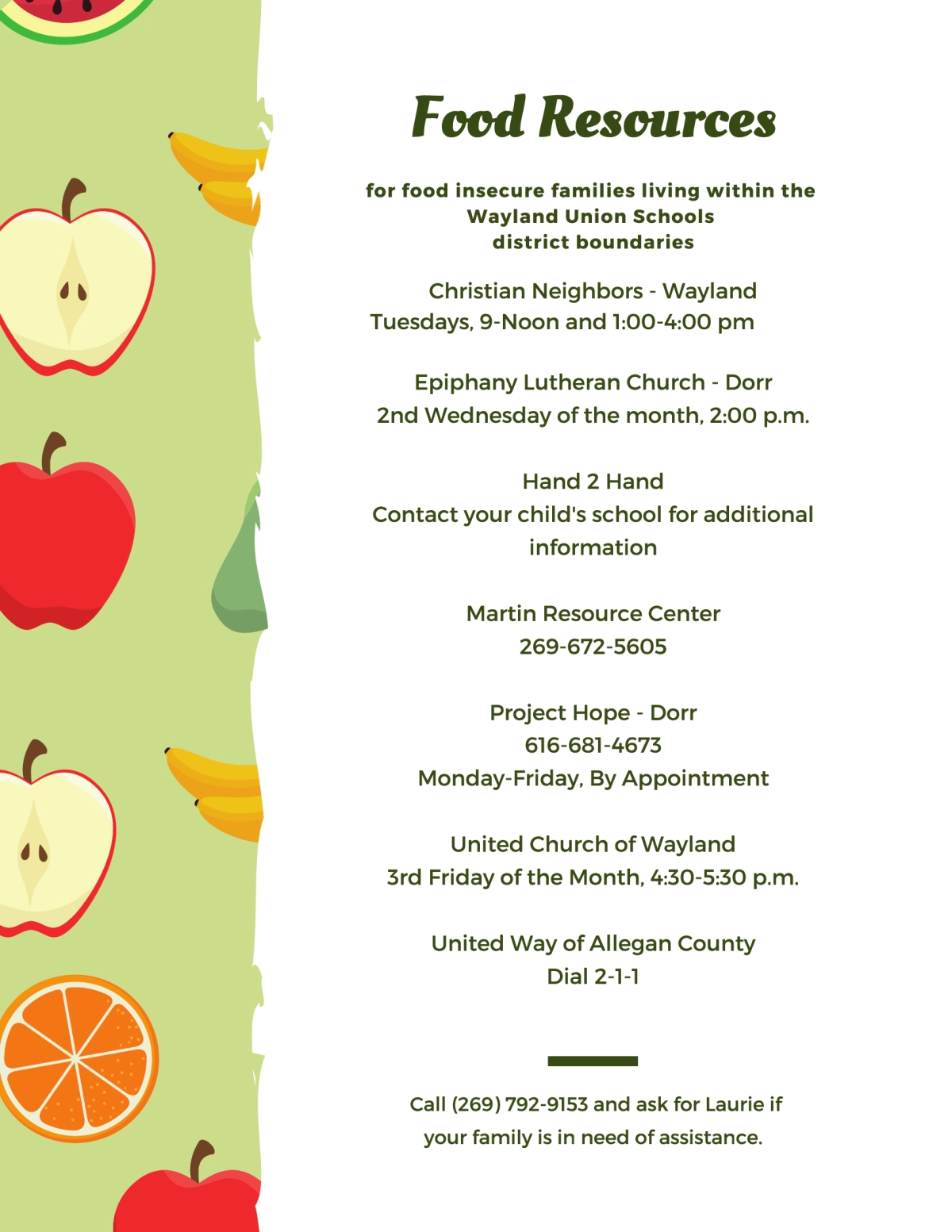 Food Resources for food insecure families living within the Wayland Union Schools district boundaries Christian Neighbors - Wayland Tuesdays, 9-Noon and 1:00-4:00 pm Epiphany Lutheran Church - Dorr 2nd Wednesday of the month, 2:00 p.m. Hand 2 Hand Contact your child's school for additional information Martin Resource Center 269-672-5605 Project Hope - Dorr 616-681-4673 Monday-Friday, By Appointment United Church of Wayland 3rd Friday of the Month, 4:30-5:30 p.m. United Way of Allegan County Dial 2-1-1 Call (269) 792-9153 and ask for Laurie if your family is in need of assistance.
Flyer ID 968958
Sent from Wayland High School
© 2019 Peachjar. All rights reserved.