Hallsville R Iv
K-5 Family Art Night & Art Show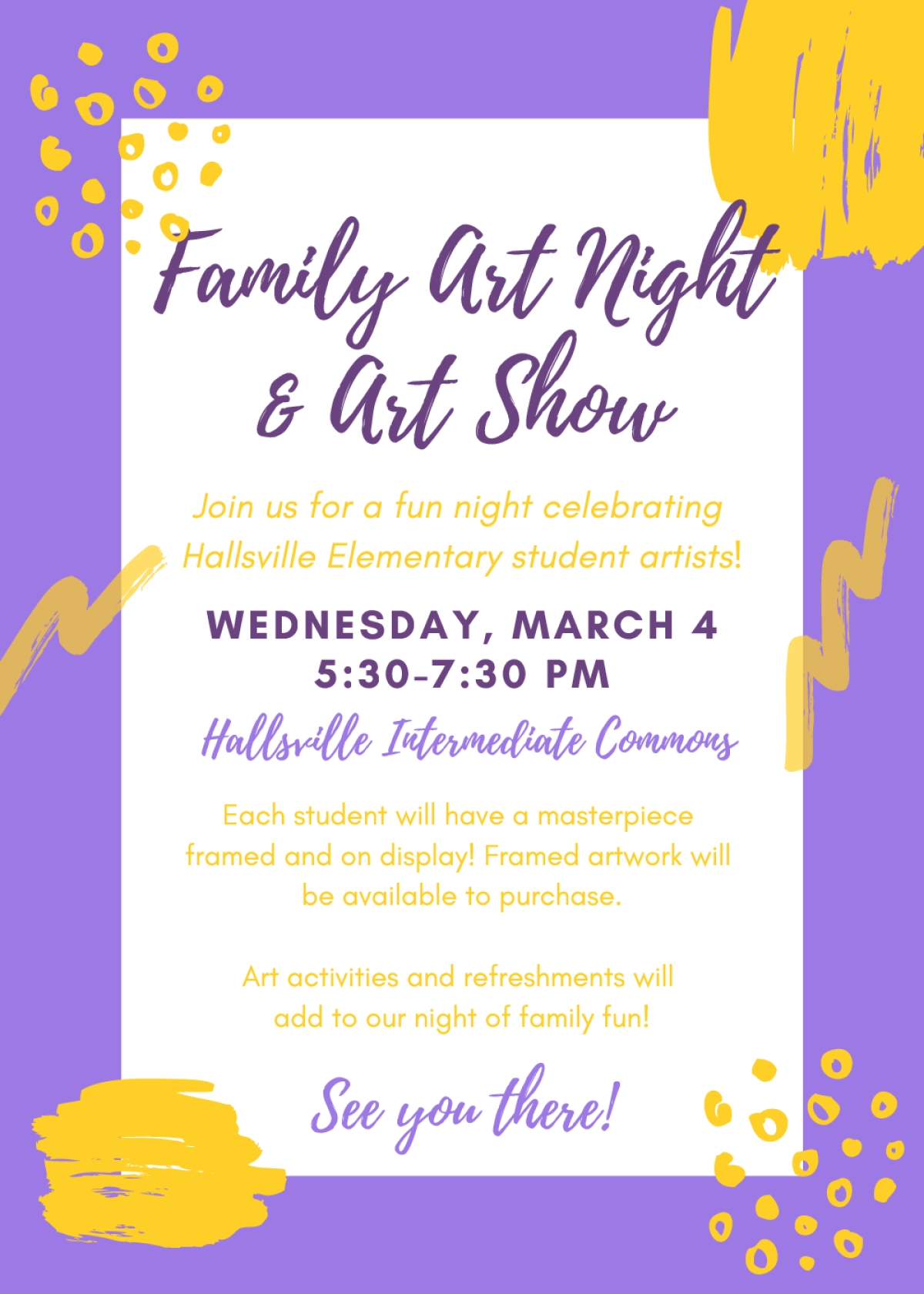 Fanily Ast Night & Årt Show Join us for a fun night celebrating Hallsville Elementary student artists! WEDNESDAY, MARCH 4 5:30-7:30 PM Hallorille Intermediate Commons Each student will have a masterpiece framed and on display! Framed artwork will be available to purchase. Art activities and refreshments will add to our night of family fun! See you there!
Flyer ID 949216
Sent from Hallsville R Iv
© 2019 Peachjar. All rights reserved.