Bates Academy
School Board Community Meeting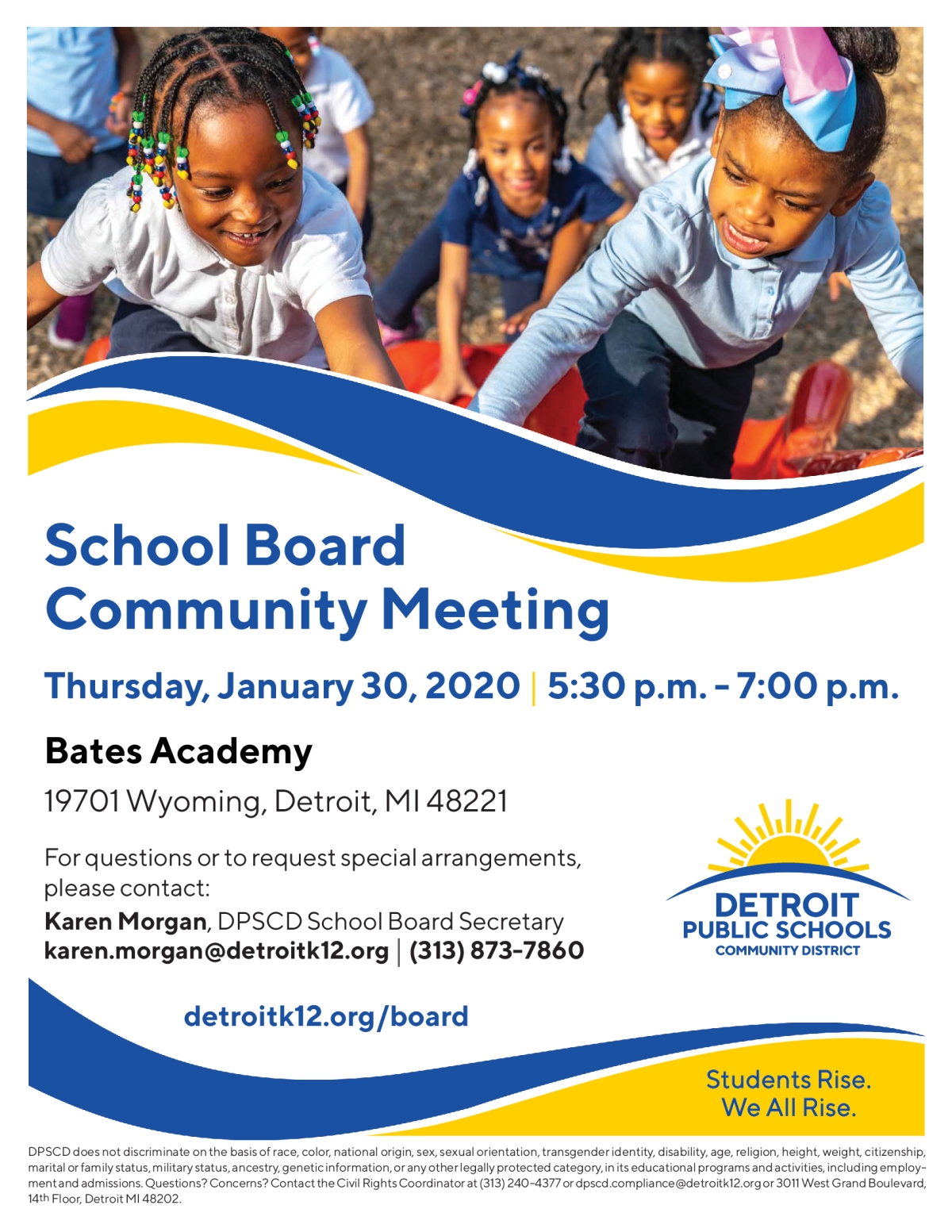 School Board Community Meeting Thursday, January 30, 2020 | 5:30 p.m. - 7:00 p.m. Bates Academy 19701 Wyoming, Detroit, MI 48221 For questions or to request special arrangements, please contact: Karen Morgan, DPSCD School Board Secretary karen.morgan@detroitk12.org| (313) 873-7860 DETROIT PUBLIC SCHOOLS COMMUNITY DISTRICT detroitk12.org/board Students Rise. We All Rise. DPSCD does not discriminate on the basis of race, color, national origin, sex, sexual orientation, transgender identity, disability, age, religion, height, weight, citizenship, marital or family status, military status, ancestry, geneticinformation, or any otherlegally protected category, in its educational programs and activities, including employ- mentand admissions. Questions? Concerns? Contact the Civil Rights Coordinator at (313) 240-4377 or dpscd.compliance@detroitk12.org or 3011 West Grand Boulevard, 14th Floor, Detroit MI 48202.
Flyer ID 908170
Sent from Bates Academy
© 2019 Peachjar. All rights reserved.