Troy College and Career High School
Troy Youth Assistance Youth Recognition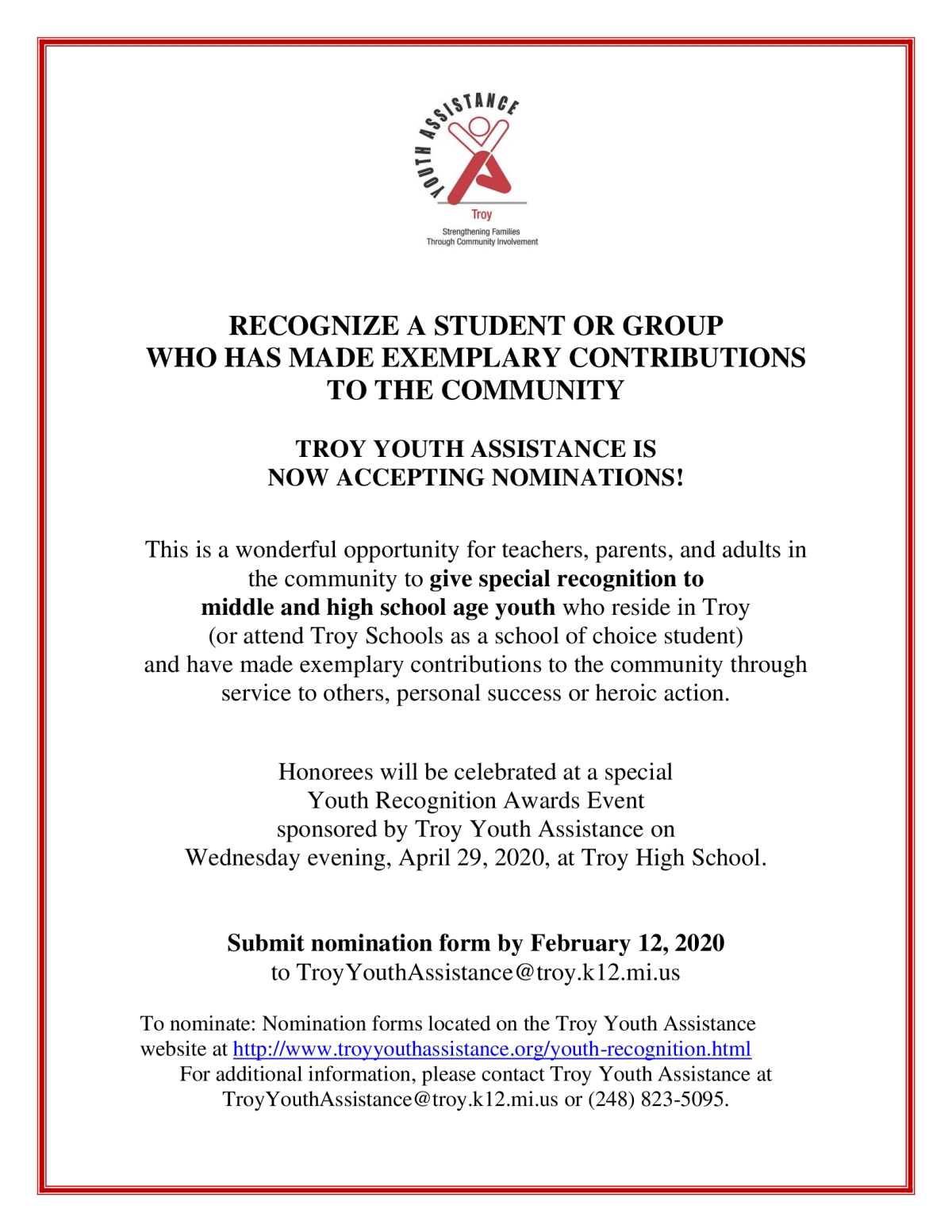 ISTANCE Troy Strengthening Families Through Community Involvement RECOGNIZE A STUDENT OR GROUP WHO HAS MADE EXEMPLARY CONTRIBUTIONS TO THE COMMUNITY TROY YOUTH ASSISTANCE IS NOW ACCEPTING NOMINATIONS! This is a wonderful opportunity for teachers, parents, and adults in the community to give special recognition to middle and high school age youth who reside in Troy (or attend Troy Schools as a school of choice student) and have made exemplary contributions to the community through others, personal success or heroic action. service Honorees will be celebrated at a special Youth Recognition Awards Event sponsored by Troy Youth Assistance on Wednesday evening, April 29, 2020, at Troy High School. Submit nomination form by February 12, 2020 to Troy YouthAssistance@troy.k12.mi.us To nominate: Nomination forms located on the Troy Youth Assistance website at http://www.troyyouthassistance.org/youth-recognition.html For additional information, please contact Troy Youth Assistance at TroyYouthAssistance@troy.k12.mi.us or (248) 823-5095.
Flyer ID 905098
Sent from Troy College and Career High School
© 2019 Peachjar. All rights reserved.