Westonka Public School District
Do You Need Internet Access?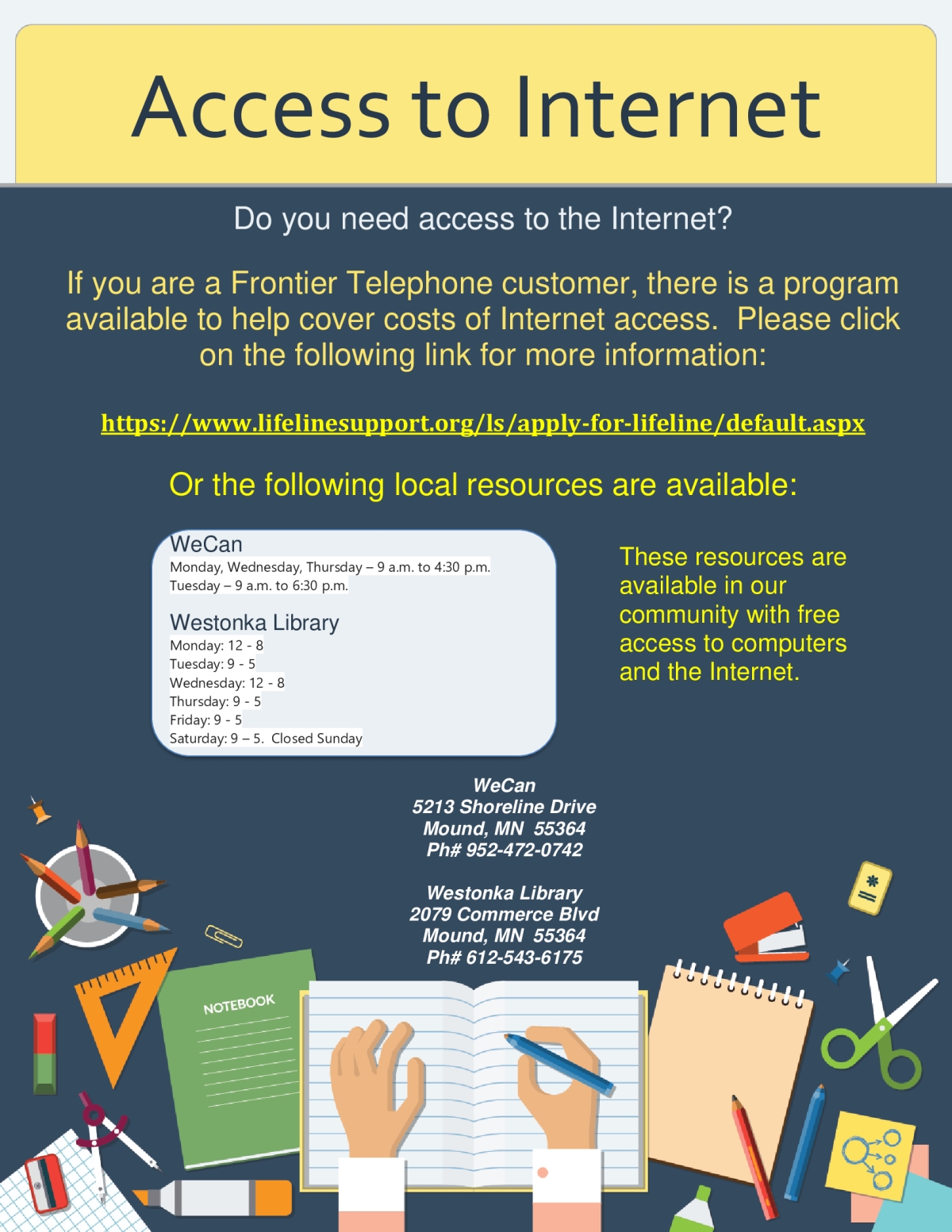 Access to Internet Do you need access to the Internet? If you are a Frontier Telephone customer, there is a program available to help cover costs of Internet access. Please click on the following link for more information: http://www.lifelinesupport.org/ls/apply-for-lifeline/default.aspx Or the following local resources are available: WeCan Monday, Wednesday, Thursday -9 a.m. to 4:30 p.m. Tuesday - 9 a.m. to 6:30 p.m. These resources are available in our community with free access to computers and the Internet. Westonka Library Monday: 12-8 Tuesday: 9-5 Wednesday: 12 - 8 Thursday: 9-5 Friday: 9-5 Saturday: 9-5. Closed Sunday WeCan 5213 Shoreline Drive Mound, MN 55364 Ph# 952-472-0742 Westonka Library 2079 Commerce Blvd Mound, MN 55364 Ph# 612-543-6175 NOTEBOOK
Flyer ID 861018
Sent from Westonka Public School District
© 2019 Peachjar. All rights reserved.