Bixby East Elementary
Watch Dogs Kickoff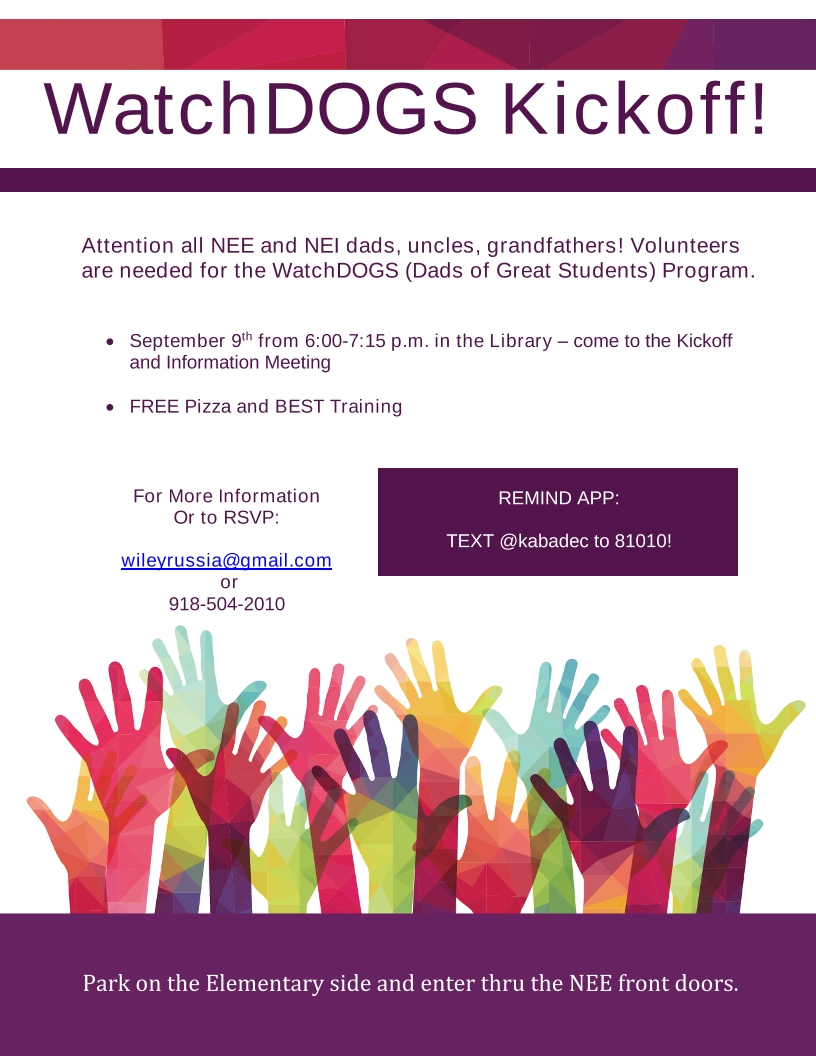 WatchDOGS Kickoff! Attention all NEE and NEI dads, uncles, grandfathers! Volunteers are needed for the WatchDOGS (Dads of Great Students) Program. September 9th from 6:00-7:15 p.m. in the Library come to the Kickoff and Information Meeting FREE Pizza and BEST Training For More Information REMIND APP: Or to RSVP: TEXT @kabadec to 81010! wileyrussia@gmail.com or 918-504-2010 Park on the Elementary side and enter thru the NEE front doors.
Flyer ID 805120
Sent from Bixby East Elementary
© 2019 Peachjar. All rights reserved.