Bixby 9th Grade Center
Free Immunization Opportunity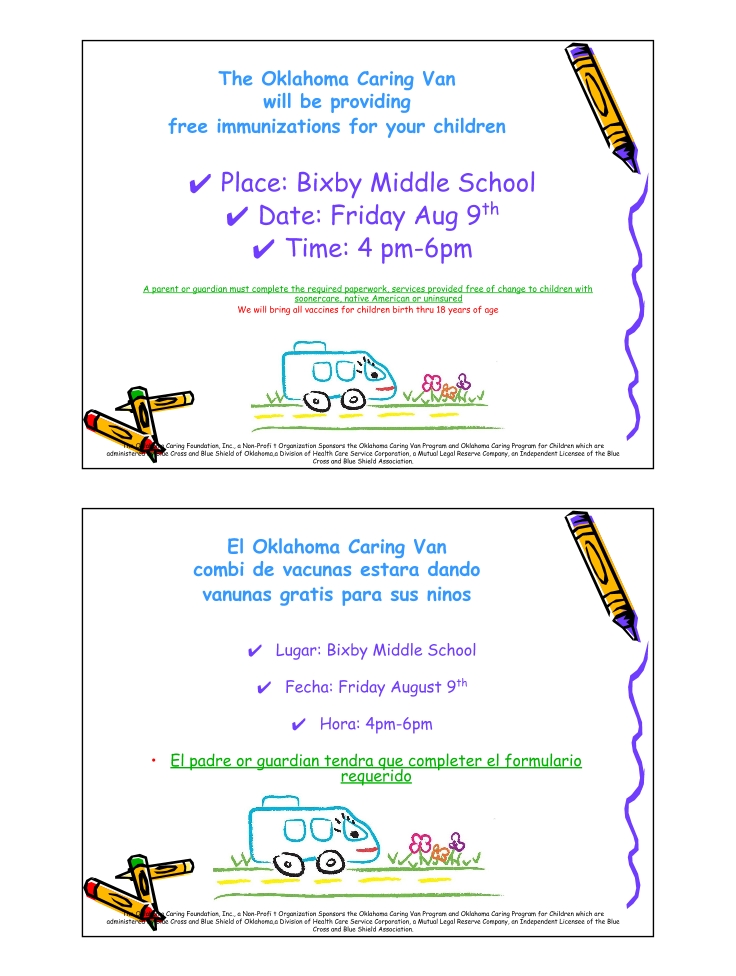 The Oklahoma Caring Van will be providing free immunizations for your children. Place: Bixby Middle School Date: Friday, Aug 9th Time: 4 pm-6pm A parent or guardian must complete the required paperwork. services provided free of charge to children with Soonercare, Native American, or uninsured. We will bring all vaccines for children birth thru 18 years of age. Click the green link to access the required paperwork.
Flyer ID 776956
Sent from Bixby 9th Grade Center
© 2019 Peachjar. All rights reserved.