Central School
Why Golf?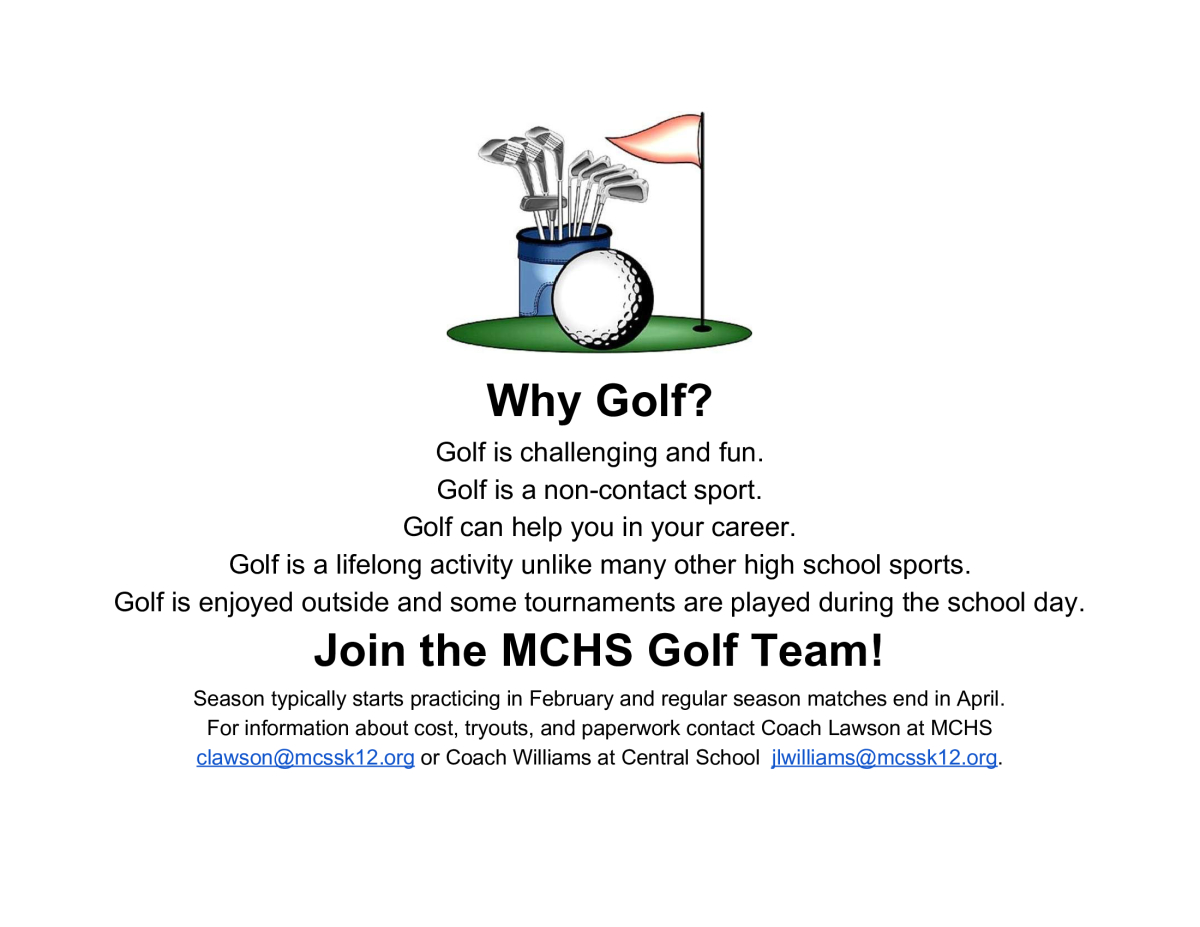 Why Golf? Golf is challenging and fun. Golf is a non-contact sport Golf can help you in your career Golf is a lifelong activity unlike many other high school sports. Golf is enjoyed outside and some tournaments are played during the school day. Join the MCHS Golf Team! Season typically starts practicing in February and regular season matches end in April. For information about cost, tryouts, and paperwork contact Coach Lawson at MCHS clawson@mcssk12.org or Coach Williams at Central School jlwilliams@mcssk12.org.
Flyer ID 749929
Sent from Central School
© 2019 Peachjar. All rights reserved.