Oliveira Elementary
MATTOS and OLIVEIRA ENROLL NOW! Tuition will be pro-rated!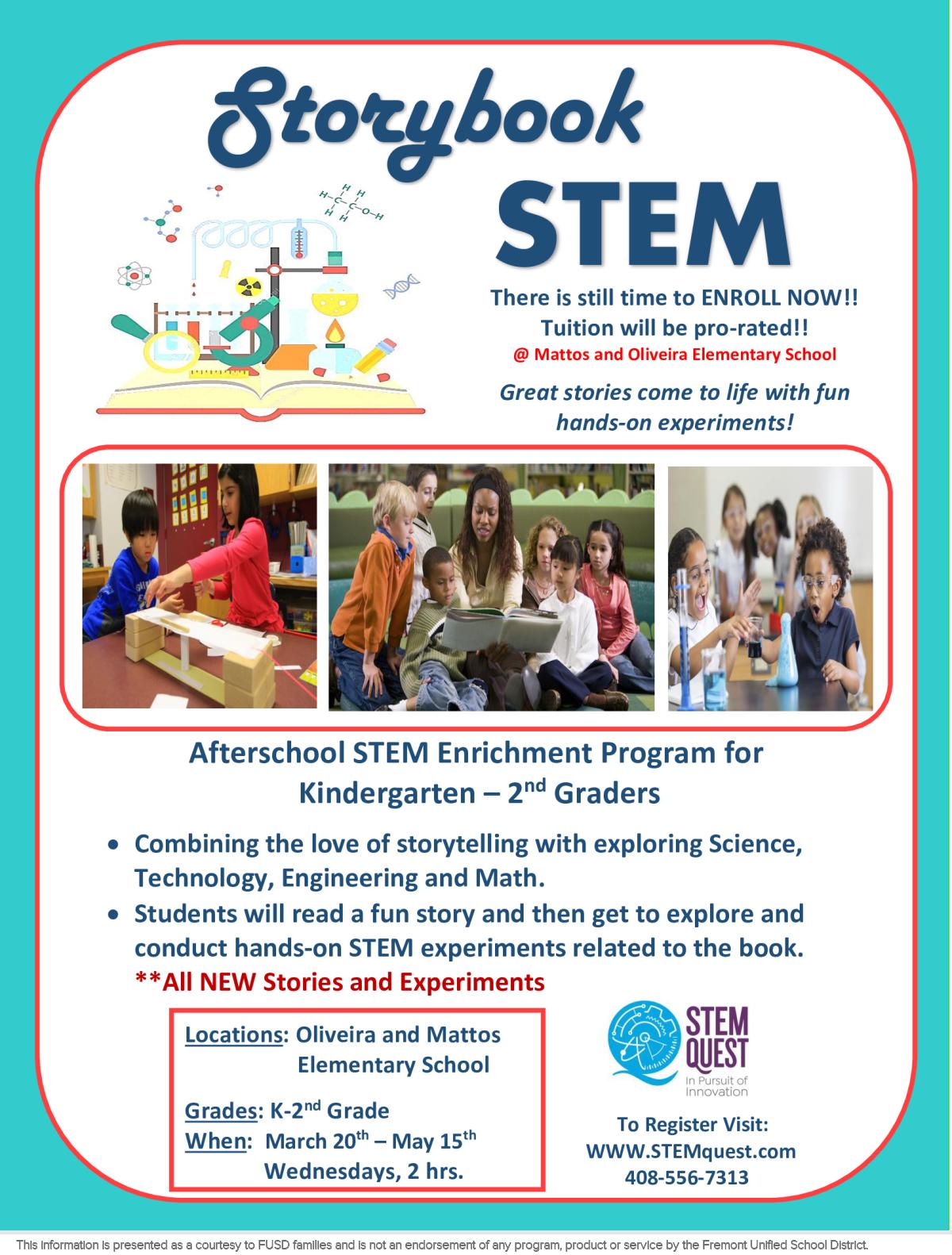 totubook TE There is still time to ENROLL NOW!! Tuition will be pro-rated!! @ Mattos and Oliveira Elementary School Great stories come to life with fun hands-on experiments! Afterschool STEM Enrichment Program for Kindergarten- 2nd Graders . Combining the love of storytelling with exploring Science, Technology, Engineering and Math. * Students will read a fun story and then get to explore and conduct hands-on STEM experiments related to the book. **All NEW Stories and Experiments STEM QUEST Locations: Oliveira and Mattos Elementary School In Pursuit of Innovation Grades: K-2nd Grade When: March 20th - May 15th To Register Visit: WWW.STEMquest.com 408-556-7313 Wednesdays, 2 hrs.
Flyer ID 708162
Sent from Oliveira Elementary
© 2019 Peachjar. All rights reserved.