Highland Terrace Elementary
Highland Terrace Festival of Cultures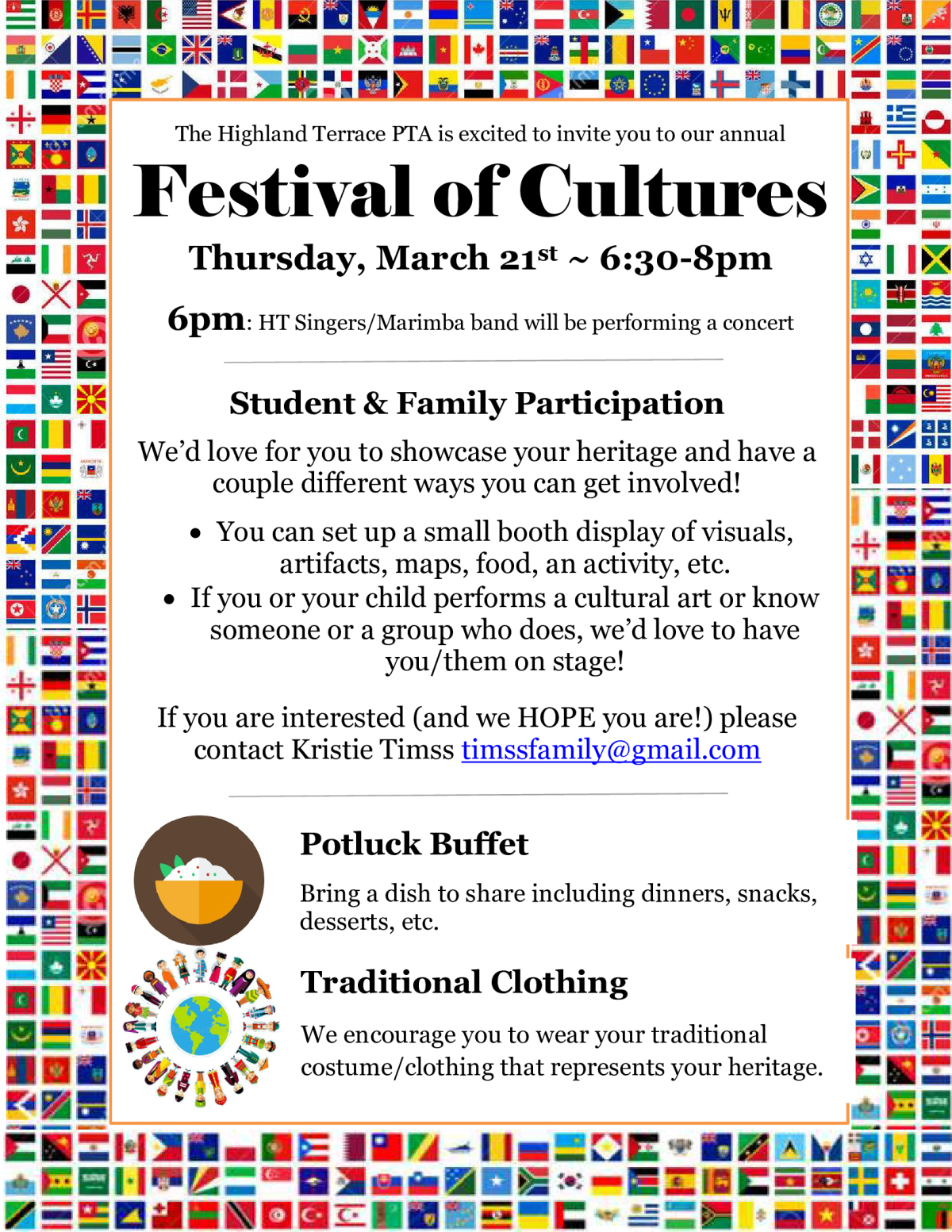 The Highland Terrace PTA is excited to invite you to our annual Festival of Cultures Thursday , March 21st ~ 6:30 - 8 PM 6 PM: Singers/Marimba band will be performing a concert Student & Family Participation: We'd love for you to showcase your heritage and have a couple different ways you can get involved! * You can set up a small booth display of visuals, artifacts, maps, food, an activity, etc. * If you or your child performs a cultural art or know someone or a group who does, we'd love to have you/them on stage! * If you are interested (and we HOPE you are!) please contact Kristie Timss timssfamily@gmail.com Potluck Buffet: Bring a dish to share including dinners, snacks, desserts, etc. Traditional Clothing: We encourage you to wear your traditional costume/clothing that represents your heritage .
Flyer ID 697475
Sent from Highland Terrace Elementary
© 2019 Peachjar. All rights reserved.