Perry Harrison Elementary
Give the Gift of Reading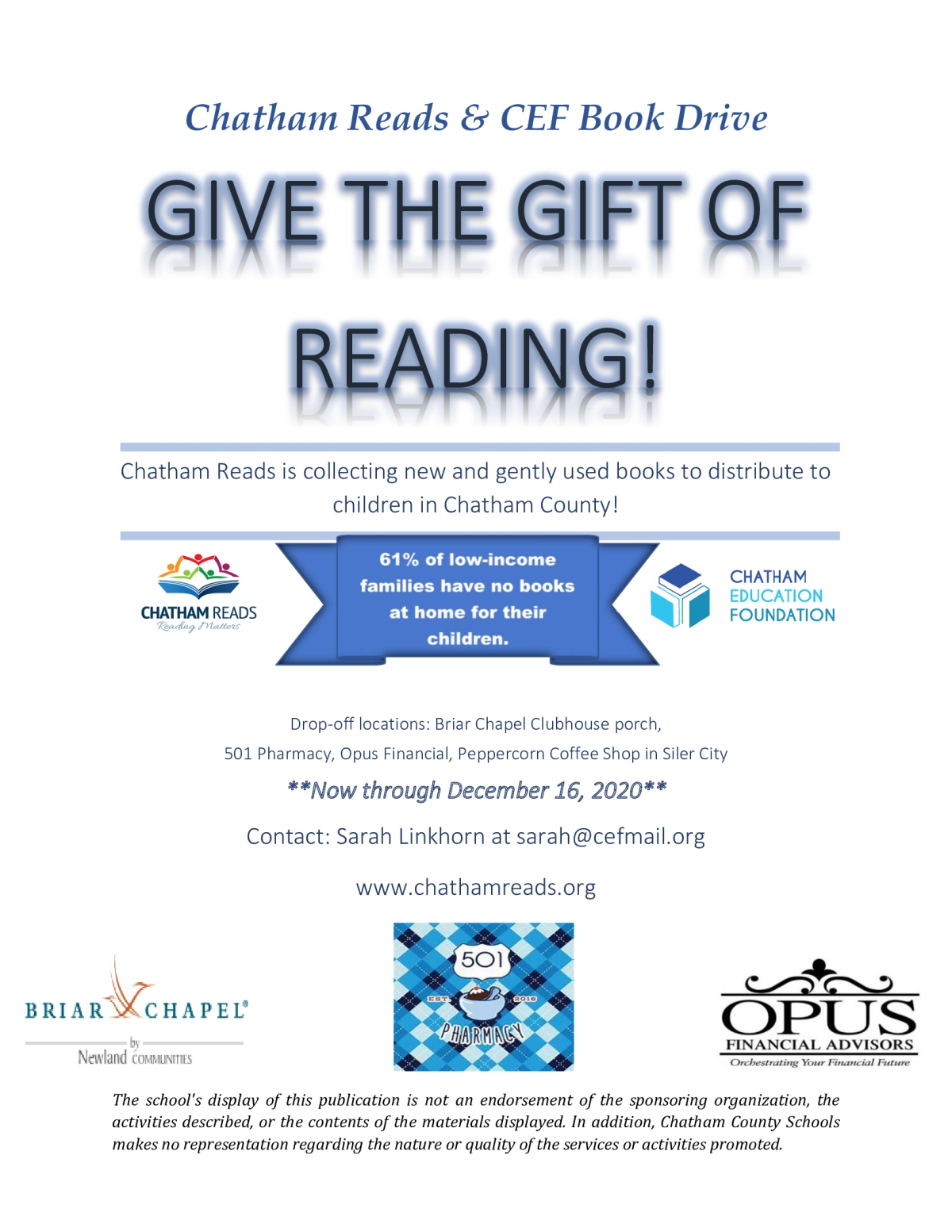 Chatham Reads & CEF Book Drive GIVE THE GIFT OF READING! FORIN Chatham Reads is collecting new and gently used books to distribute to children in Chatham County! 61% of low-income CHATHAM EDUCATION FOUNDATION families have no books CHATHAM READS Reading Matters at home for their children. Drop-off locations: Briar Chapel Clubhouse porch, 501 Pharmacy, Opus Financial, Peppercorn Coffee Shop in Siler City **Now through December 16, 2020** Contact: Sarah Linkhorn at sarah@cefmail.org www.chathamreads.org 501 OPUS CST BRIAR XCHAPEL PHARMAC FINANCIAL ADVISORS Newland COMMUNITIES Orchestrating Your Financial Future The school's display of this publication is not an endorsement of the sponsoring organization, the activities described, or the contents of the materials displayed. In addition, Chatham County Schools makes no representation regarding the nature or quality of the services or activities promoted.
Flyer ID 1079659
Sent from Perry Harrison Elementary
© 2019 Peachjar. All rights reserved.