Kershaw County School District
FREE MEALS for all children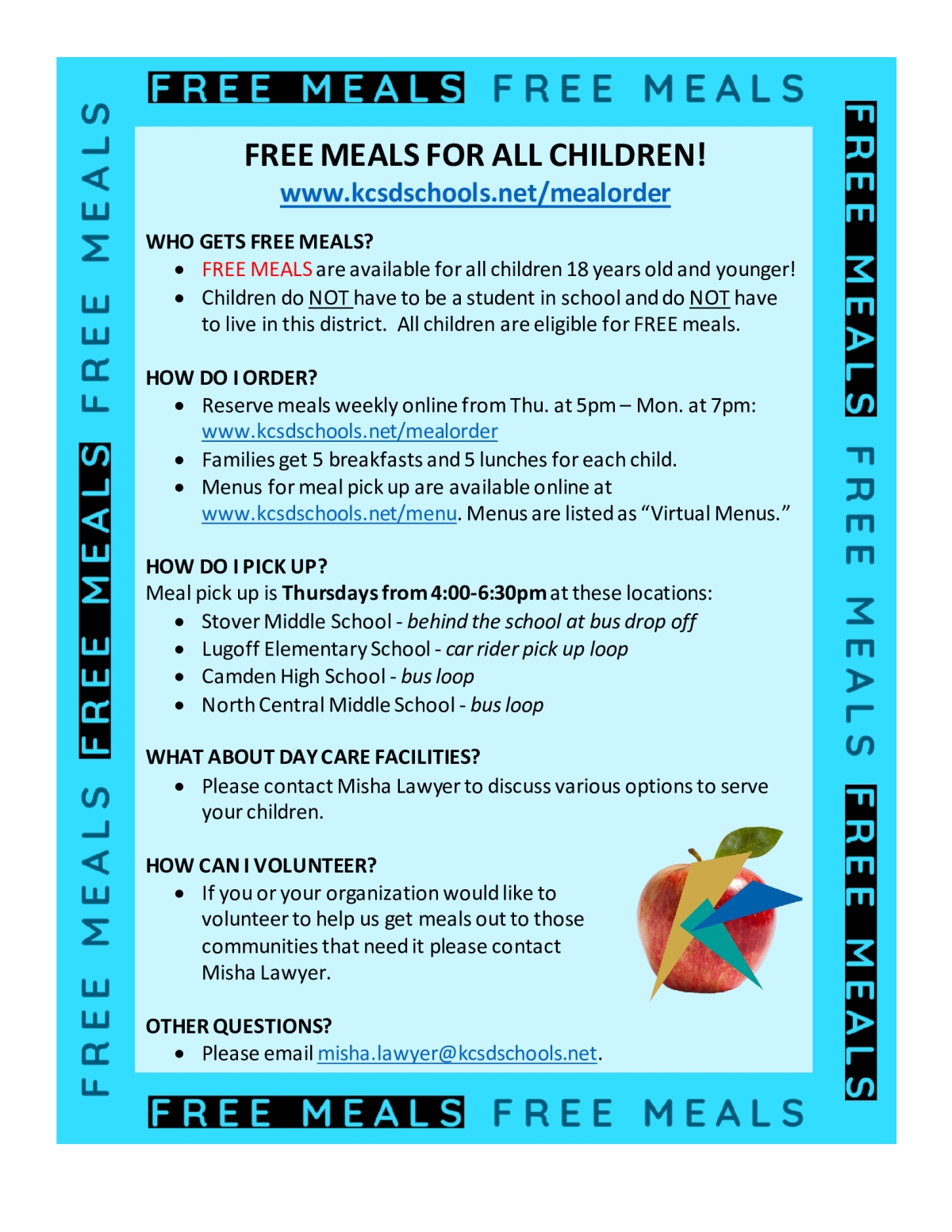 FREE MEALS FOR ALL CHILDREN! www.kcsdschools.net/mealorder WHO GETS FREE MEALS? FREE MEALS are available for all children 18 years old and younger! Children do NOT have to be a student in school and do NOT have to live in this district. All children are eligible for FREE meals. HOW DO IORDER? Reserve meals weekly online from Thu. at 5pm Mon. at 7pm: www.kcsdschools.net/mealorder Families get 5 breakfasts and 5 lunches for each child. Menus for meal pick up are available online at www.kcsdschools.net/menu. Menus are listed as Virtual Menus." HOW DO I PICK UP? Meal pick up is Thursdays from 4:00-6:30pm at these locations: Stover Middle School - behind the school at bus drop off Lugoff Elementary School - car rider pick up loop Camden High School - bus loop North Central Middle School - bus loop WHAT ABOUT DAY CARE FACILITIES? Please contact Misha Lawyer to discuss various options to serve your children. HOW CAN I VOLUNTEER? If you or your organization would like to volunteer to help us get meals out to those communities that need it please contact Misha Lawyer. OTHER QUESTIONS? Please email misha.lawyer@kcsdschools.net.
Flyer ID 1055110
Sent from Kershaw County School District
© 2019 Peachjar. All rights reserved.