T.C. Williams High School
Join the Civil Air Patrol!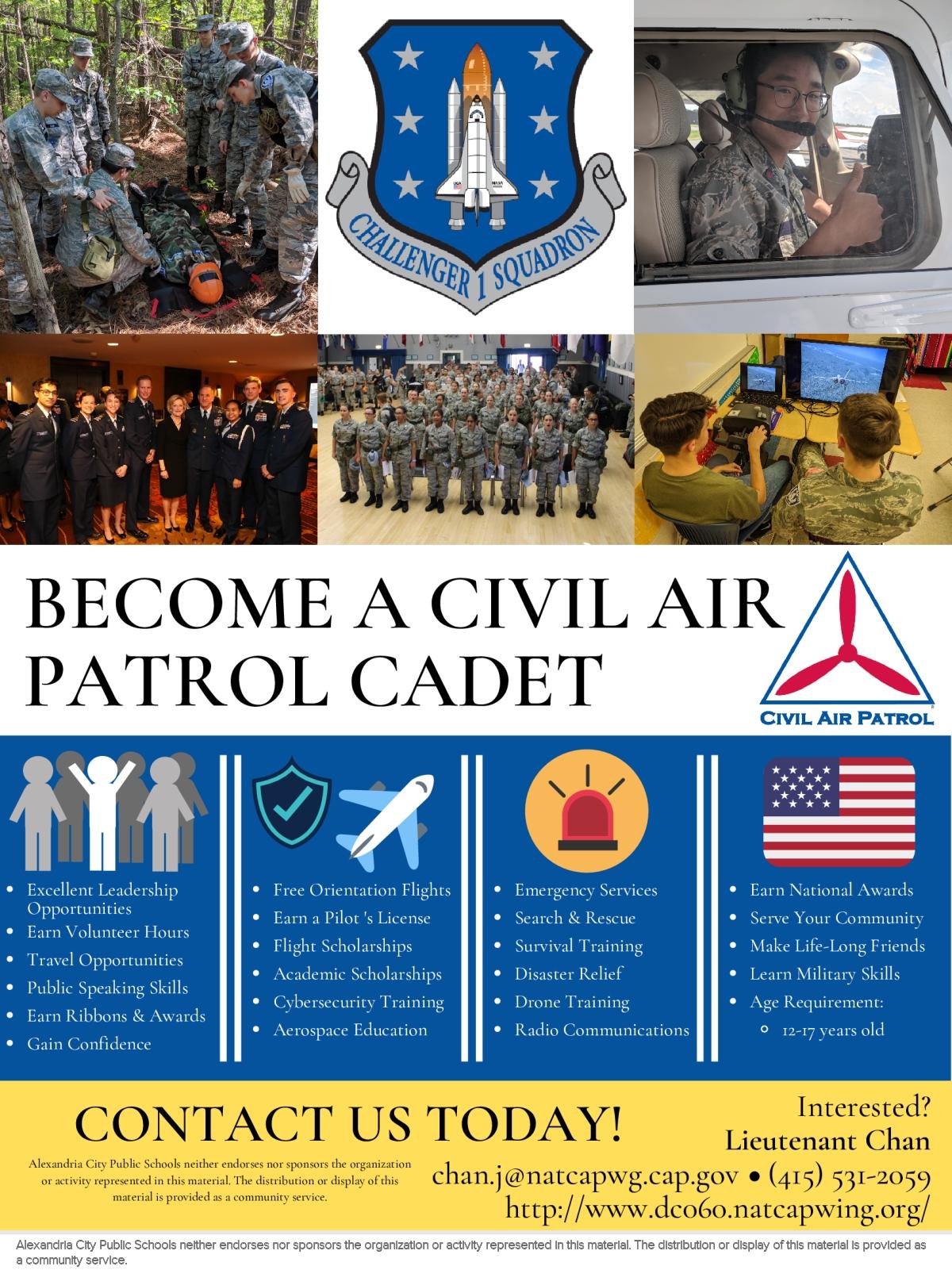 CHALLENGER I SQUADRON BECOME A CIVIL AIR PATROL CADET CIVIL AIR PATROL Excellent Leadership Opportunities Earn Volunteer Hours Free Orientation Flights Earn National Awards Serve Your Community Make Life-Long Friends Learn Military Skills Emergency Services Earn a Pilot 's License Search & Rescue Survival Training Travel Opportunities Public Speaking Skills Flight Scholarships Academic Scholarships Disaster Relief Cybersecurity Training Drone Training Age Requirement: Earn Ribbons & Awards Aerospace Education Radio Communications 12-17 years old Gain Confidence CONTACT US TODAY! Interested? Lieutenant Chan Alexandria City Public Schools neither endorses nor sponsors the organization or activity represented in this material. The distribution or display of this material is provided as a community service. chan.j@natcapwg.cap.gov (415) 531-2059 http://www.dco6o.natcapwing.org/
Flyer ID 1043020
Sent from T.C. Williams High School
© 2019 Peachjar. All rights reserved.