Sunburst Elementary School
Lacrosse - Fall Development League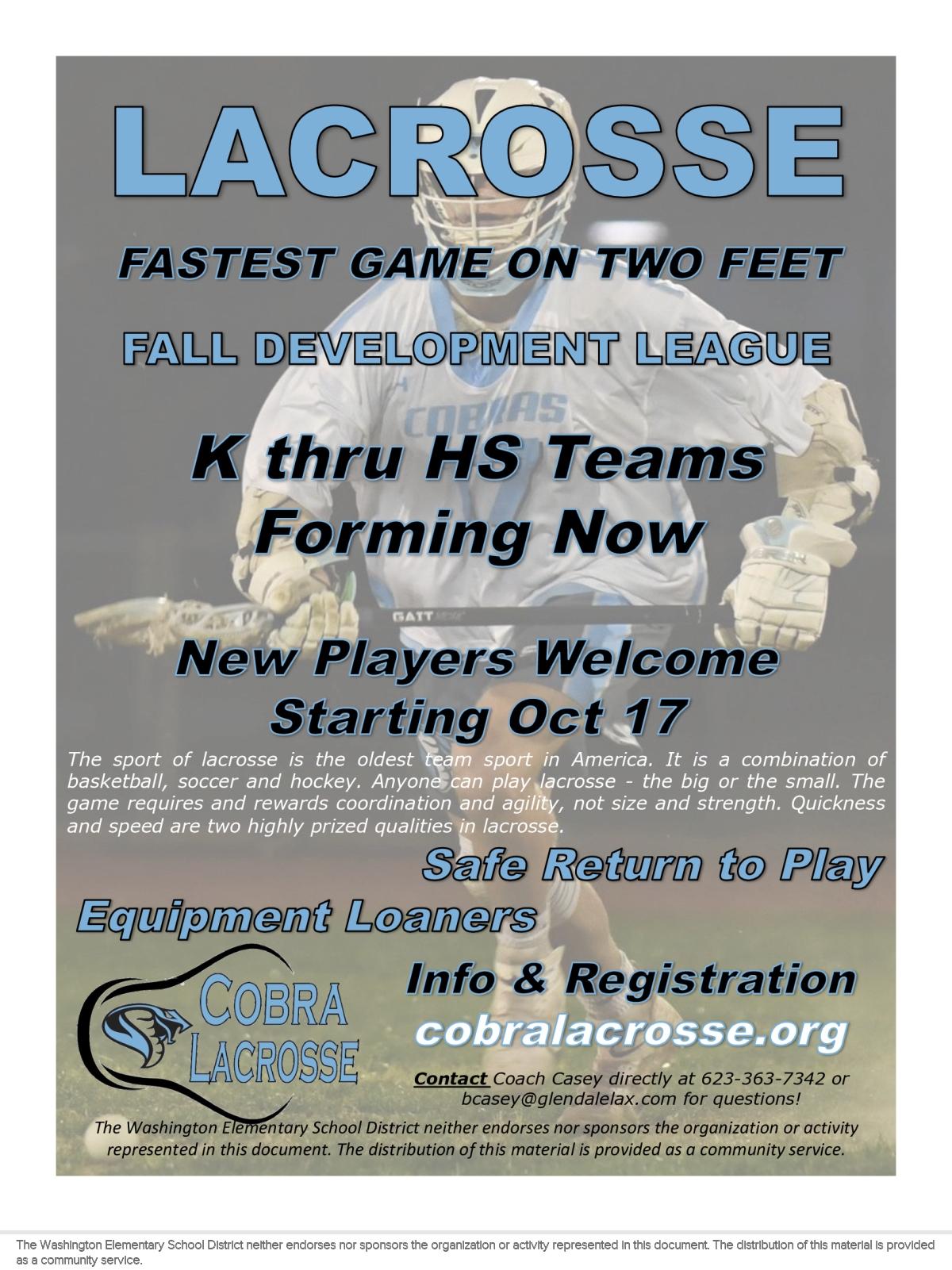 LACROSSE FASTEST GAME ON TWO FEET FALL DEVELOPMENT LEAGUE K thru HS Teams Forming Now New Players Welcome Starting Oct 17 The sport of lacrosse is the oldest team sport in America. It is a combination of basketball, soccer and hockey. Anyone can play lacrosse - the big or the small. The game requires and rewards coordination and agility, not size and strength. Quickness and speed are two highly prized qualities in lacrosse. Safe Return to Play Equipment Loaners COBRA LACROSSE Info & Registration on cobralacrosse.org Contact Coach Casey directly at 623-363-7342 or bcasey@glendalelax.com for questions! The Washington Elementary School District neither endorses nor sponsors the organization or activity represented in this document. The distribution of this material is provided as a community service.
Flyer ID 1041030
Sent from Sunburst Elementary School
© 2019 Peachjar. All rights reserved.