Ascension PS
PBIS_Shirt_Order_Form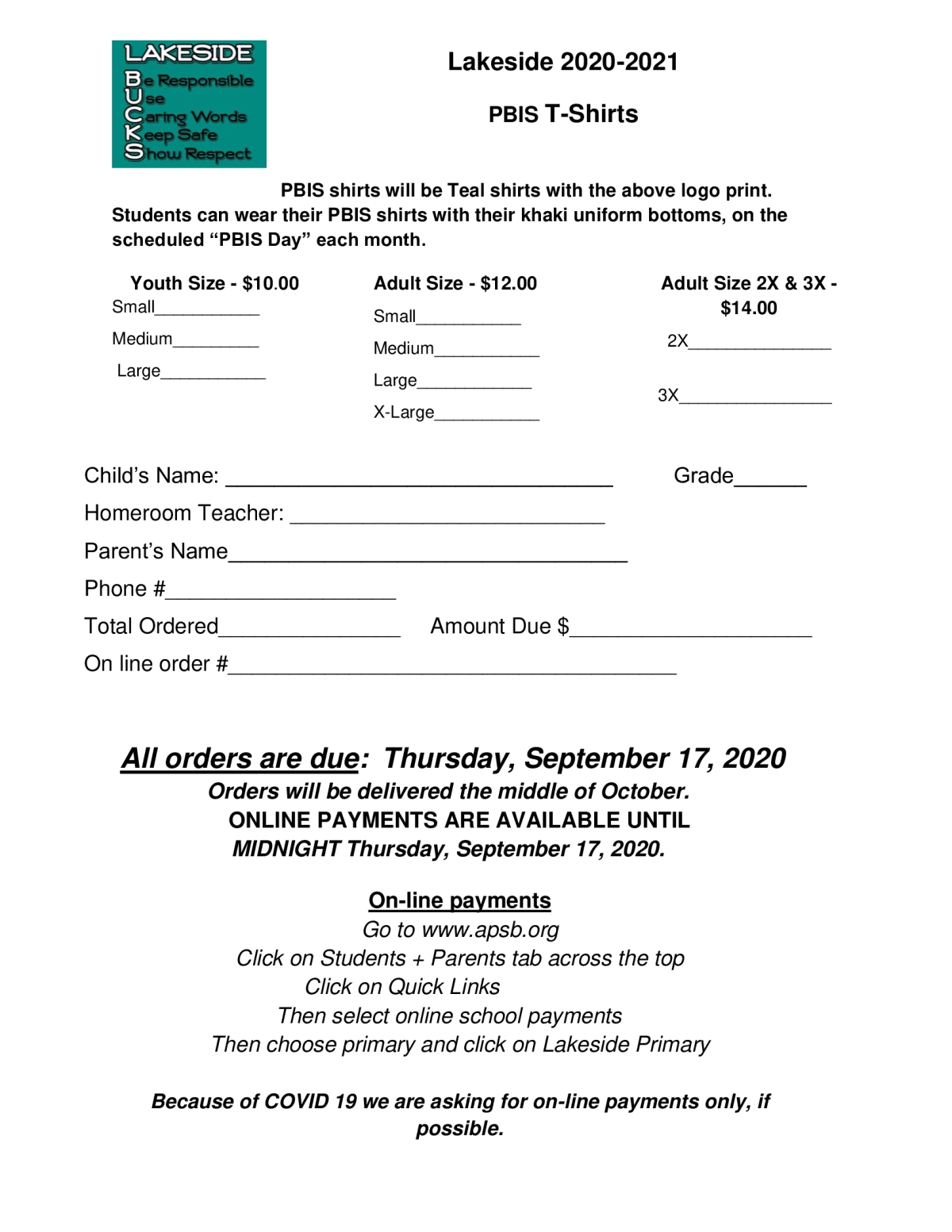 LAKESIDE Lakeside 2020-2021 Be Responsible se aring Words eep Safe Show Respect PBIS T-Shirts PBIS shirts will be Teal shirts with the above logo print. Students can wear their PBIS shirts with their khaki uniform bottoms, on the scheduled "PBIS Day" each month. Youth Size - $10.00 Adult Size - $12.00 Adult Size 2X & 3X - Small $14.00 Small Medium Medium 2X Large Large 3X X-Large Child's Name: Grade Homeroom Teacher: Parent's Name Phone # Total Ordered Amount Due $ On line order # All orders are due: Thursday, September 17, 2020 Orders will be delivered the middle of October. ONLINE PAYMENTS ARE AVAILABLE UNTIL MIDNIGHT Thursday, September 17, 2020. On-line payments Go to www.apsb.org Click on Students + Parents tab across the top Click on Quick Links Then select online school payments Then choose primary and click on Lakeside Primary Because of COVID 19 we are asking for on-line payments only, if possible.
Flyer ID 1027596
Sent from Ascension PS
© 2019 Peachjar. All rights reserved.