Bixby Public Schools
Bixby Spartan Baseball: Youth Summer Camp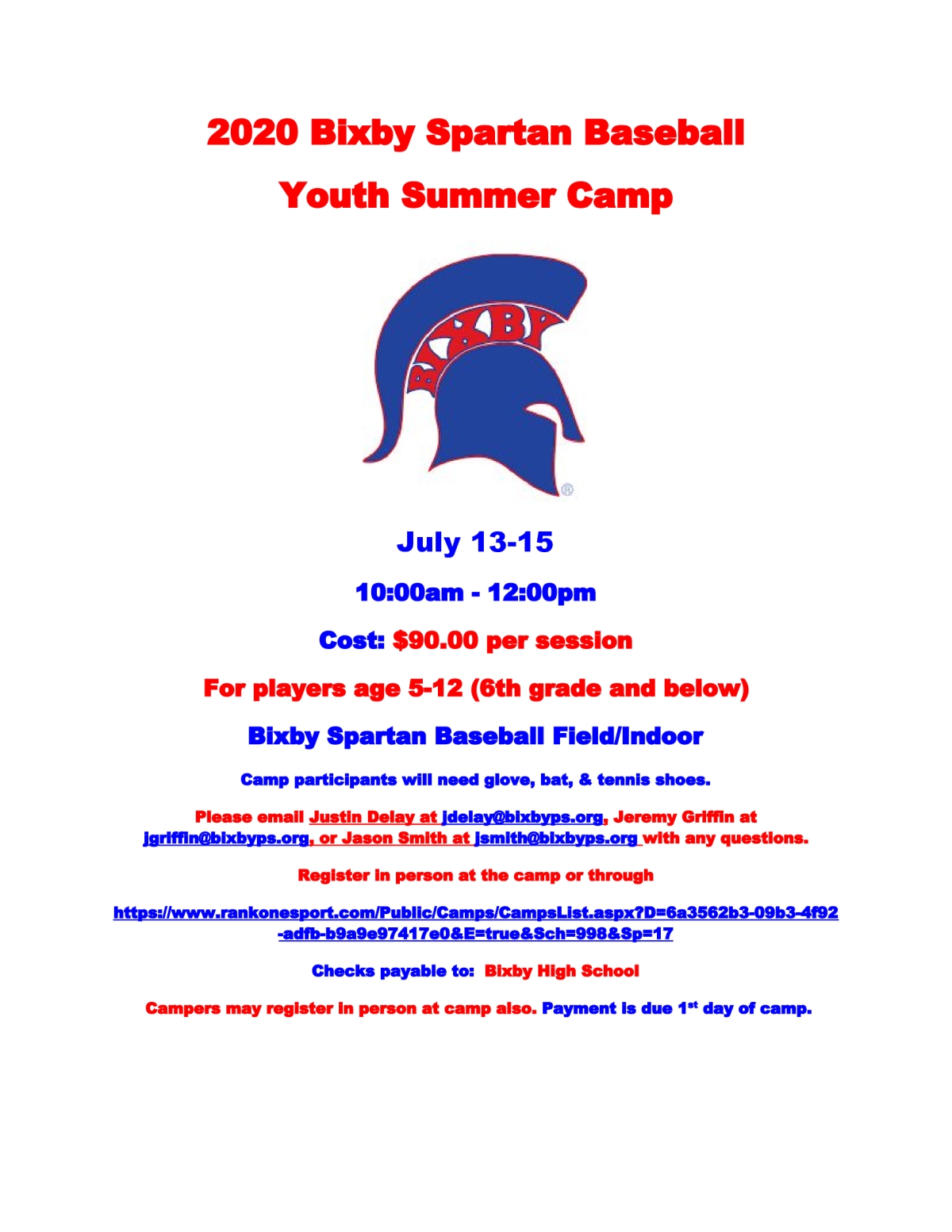 2020 Bixby Spartan Baseball Youth Summer Camp July 13-15 10:00am - 12:00pm Cost: $90.00 per session For players age 5-12 (6th grade and below) Bixby Spartan Baseball Field/Indoor Camp participants will need a glove, bat, & tennis shoes. Please email Justin Delay at jdelay@bixbyps.org, Jeremy Griffin at Jgriffin@bbxbyps.org, or Jason Smith at jsmith@bixbyps.org with any questions. Register in person at the camp or through https://www.rankonesport.com/Public/Camps/CampsList.aspx?D=6a3562b3-09b3-4f92 -adfb-b9a9e97417e0&E=true&Sch=998&Sp=17 Checks payable to: Bixby High School Campers may register in person at camp also. Payment is due 1* day of camp.
Flyer ID 1003455
Sent from Bixby Public Schools
© 2019 Peachjar. All rights reserved.